Are you booting your ESXi hosts from a single USB flash drive? What will you do if that USB stick dies?
Most modern servers now have internal dual SD cards that provide redundancy by allowing you to configure them in a RAID 1 mirror. What if you have an older server that doesn't have this capability?
We recently put together a new ESXi host for our office on a refurbished Dell Poweredge R710. It has a single, internal SD card which offers no redundancy. We came up with a great solution that didn't break the bank.
We went with the MiniPro RAID V2 FireWire 800, USB 3.0, eSATA 2-Bay Hard Drive / SSD Enclosure and two inexpensive ADATA Premier SP600 64GB 2.5 Inch SATA III Solid State Drives.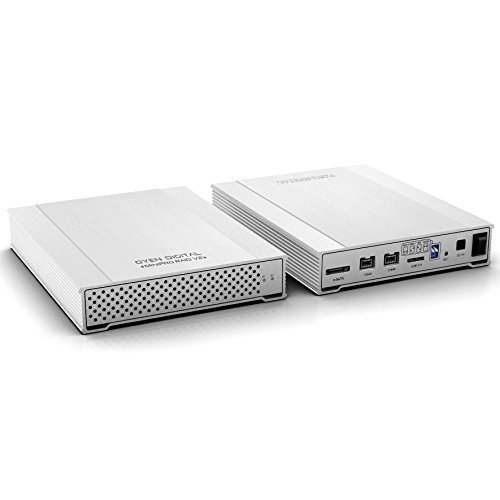 It took about 5 minutes to install the two SSD drives into the enclosure. After that, set the switches on the back of the enclosure to RAID 1 and initialize the array. Attach it to the server via USB and when you install ESXi, it will see the enclosure as a single volume "MiniPro RAID 1". Install ESXi to this storage and you're good to go with a redundant RAID 1 solution for booting VMware ESXi.