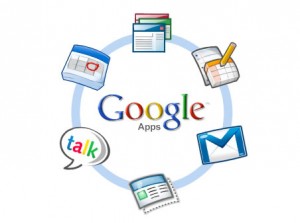 Consider these three scenarios:
1. You are running Microsoft Small Business Server 2000 or 2003 that, while initially state-of-the-art, now requires an increasing amount of labor each month to maintain.
-Disk space runs low due to the growing number of e-mails, documents, spreadsheets, and images being stored on the server.
-Your employees spend an unacceptable amount of time sifting through spam messages trying to find those important messages that just can't be missed.
-A hard drive died on you last month, causing downtime and unforeseen expenses associated with purchasing a new drive and paying a consultant to come in and perform the replacement.
Hopefully you have a backup solution in place…but when was the last time it's been checked? When was the last time critical security updates were applied?
2. You were running Microsoft Small Business Server for e-mail and document storage, but it recently died and a replacement is necessary.
3. You do not currently have a server, but e-mail has slowly become the most important method of communication for your business. Many employees share one or a few e-mail accounts, and instead of the address ending with @yourbusinessname.com, it ends with something much more generic.
In the past, the solution to these three scenarios was to purchase brand new hardware (don't forget the license fees!) and pay a consultant to migrate your old configuration and data, only to be in a similar situation in another 5 or 6 years.
One of the results of the technological advancement and increased availability of cloud computing is Google's Google Apps, where your mail (and other documents if desired) are not stored on a local server that a business must own and maintain themselves, but on Google-hosted servers. Not only can your employees continue to use the same e-mail client they're accustomed to, but they can also send and receive mail from any Internet-connected computer without the need to install any additional software.
Google also rolls out new updates and features for Google Apps on a regular basis and free of charge. Compare that with a Microsoft solution that includes a server you have to update yourself and feature roll-outs that are years apart rather than months.
Google currently charges a flat fee of $50 per user per year. Implementation, including domain setup and data migration, roughly comes out to one hour per user. A brand new server with adequate technology to meet your needs would cost no less than $2500, in addition to the labor involved in setup and migration. And in 5 or 6 years, you'll repeat this same process, shelling out a significant chunk of money to replace a dying or dead server.
Google provides their own ROI calculator which, while undoubtedly a bit biased, allows you to input the number of users you have as well as how much your IT consultant charges you and calculates an estimated final cost of implementing Google Apps versus a Microsoft solution.
There certainly are limitations in the current Google Apps implementation that makes hosting and maintaining an Exchange server or servers a better option for larger organizations. For small- and medium-sized businesses, however, any shortcomings are outweighed by the money and effort saved by hosting your mail with Google Apps.