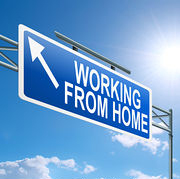 We've recently seen increased interest from business owners wanting to provide remote access for their employees.  What's the most cost effective and secure way of doing it?
Remote Desktop Software such as LogMeIn Pro, TeamViewer, and GoToMyPC are good options when you have 2 or less computers  to access remotely.  All are easy to get started and set-up.  The problem with these subscription services is they become extremely expensive when you want to provide remote access for more than 2 users.
If you need remote access for more than 2 users, a Router that also provides a remote access VPN is a better choice.  After it's installed and set-up, there are no on-going costs or subscription fees.  The return on investment (ROI) of installing a Router that provides client VPN remote access to 5 employees vs. using a Remote Desktop subscription service is typically 12 months or less.   The more users required, the faster the ROI becomes.
We've installed and support hundreds of VPN Routers for local businesses.  Please contact us to discuss whether your business would benefit from upgrading your Router and providing remote access to your employees.