Last December Google announced an application that would utilize cameras on mobile phones (iphones, Androids and other smartphones). This application was called Google Goggles. What is Google Goggles? Google Goggles is an application that uses pictures you have taken with your mobile phone and searches the web for information on that picture. For instance, if you took a trip to New York and you have no idea whats the name of a building that's in New York City, just snap a picture with Google Goggles. Within seconds, Google searches the web and finds pictures, websites, and even shows a map with the exact location of the building. Google Goggles can be used for other things such as barcodes, logos, books, contact information and artwork.
A video demonstration of Google Goggles
It does have some flaws when searching for some items. In the picture below, Google searches the web and finds the product but an older model.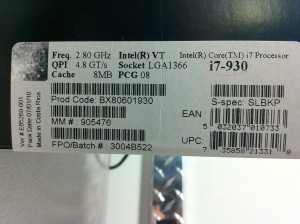 Google Goggles search and failed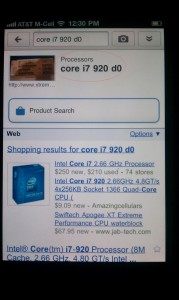 Overall Google Goggles is a real good applications for smartphones. Google Goggles can be download from your app store for iphone users and android market for android users.