Have a freezer in the garage?  How much would it cost you if it stopped working?  Have a vacation house?  Surely you want to monitor its temperature to avoid frozen pipes in the winter.
Connect this inexpensive monitor to your WiFi and you'll get e-mail alerts if thresholds are exceeded.  For my basement freezer, I set the upper threshold to 5 degrees F.  I didn't set a lower threshold since I want it to be as cold as possible.   e-mail alerts are free.  You can get SMS text messages and other benefits with a subscription.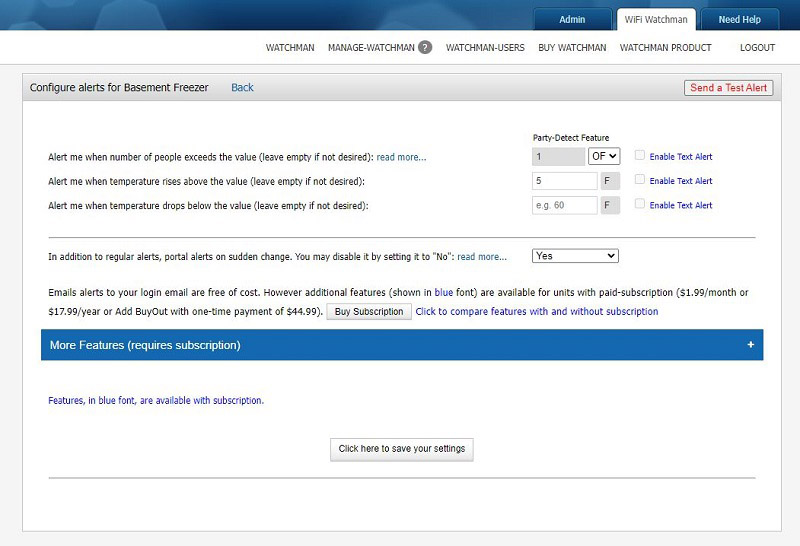 Here is an example e-mail alert…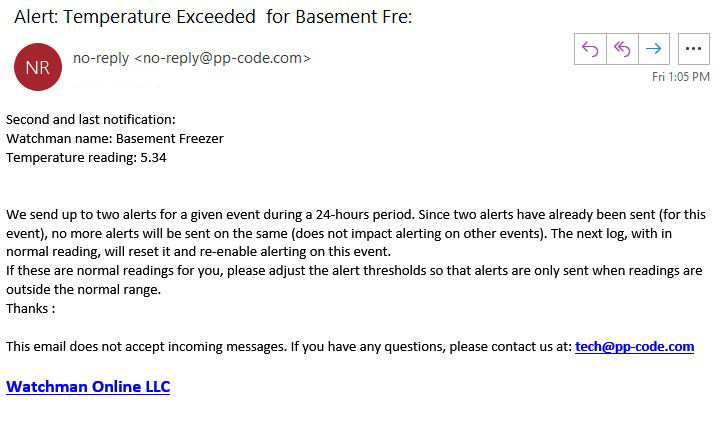 There's a web console where you set-up alerts and view logs.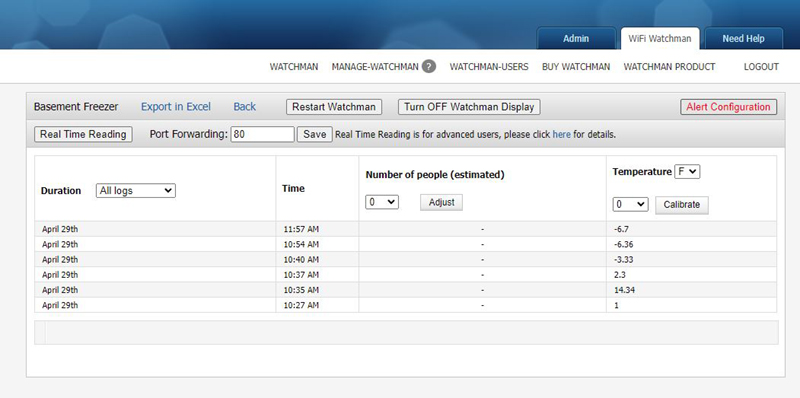 You can also get an on-demand reading with a web browser.  No set-up is required for your local network.  To check it from a remote location, you would need to set-up port forwarding on your router.

The display is nice.  When walking by, I don't have to open the freezer to check the temperature.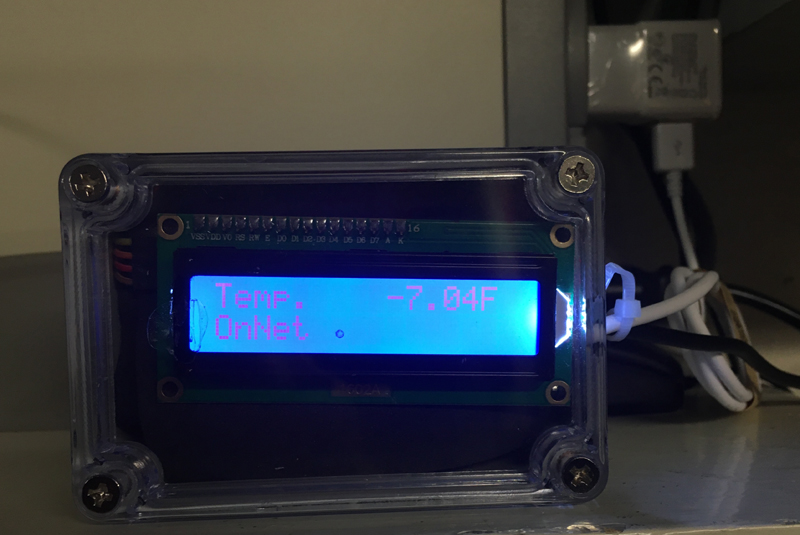 Very easy to set-up.  You can buy it on Amazon by clicking our affiliate link here