Recently, we installed a Lorex HD Security Camera System LNR84W at our shop. The system includes Lorex's LNR400 Series Network Video Recorder (NVR). The actual model number we received is LNR408. Also included is four (4) LNB3143 high definition 1080p bullet style cameras.
The most impressive features:
The NVR has 8 built-in PoE (Power over Ethernet) ports which allow you to install cameras with a single Cat5e cable.
Motion detection recording with e-mail alerts.
Free iOS and Android compatible apps.  You can also view/playback via a web browser or the provided Windows client.
Impressive interface which allows fine tuning of each camera.
System boots from flash which means if you lose a hard drive, you don't have any software to re-install.
You can install two 4TB hard drives for video storage.
The motion detection configurator allows you to create 4 different zones with different sensitivity and motion threshold settings on each camera .  You can optionally send an e-mail with a snapshot.  You can also select additional cameras to record when motion is detected on a camera.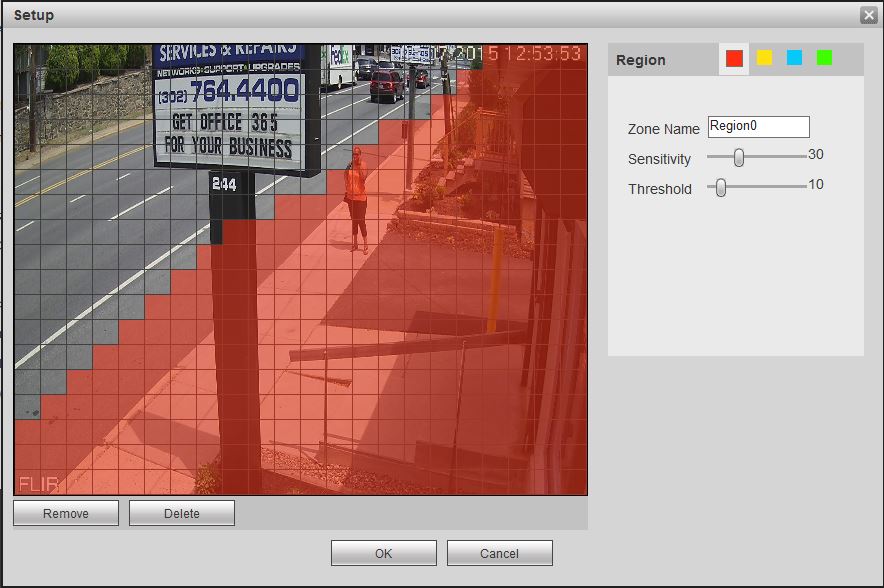 This system is more expensive than your typical Big-box store camera system.  Network set-up can be difficult if you don't have networking experience.  Getting the motion detection correct takes time, experimentation, and tweaking.  Once you get it set-up and tuned, it works great.
All in all, the cameras have crystal clear video with outstanding quality both day and night.  The NVR is full-featured and does anything you can possibly imagine on a per camera basis.  The Lorex  LNR408 is a great investment to protect your home or business.