Microsoft recently added a new feature that by default prevents the opening of Microsoft Word, Excel, and PowerPoint files sent as attachments in Outlook. When attempting to open, users may receive error messages like the one below.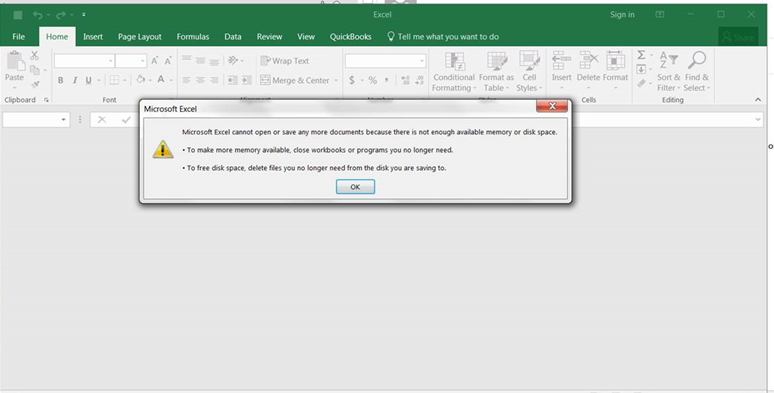 These error messages usually do not define the problem.  For example, looking at the above error message it's telling the user the document cannot be opened due to lack of disk space or memory, when it can't open due to this new setting.
It is recommended to save the attachments to your computer before opening but if you would like to open within Outlook and disable this feature follow the steps below to do so.
Open Microsoft Word.
Select File –> Options
After the options window appears select Trust Center –> Trust Center Settings.
In the new windows select Protected View and uncheck the third box.
Repeat steps 2-4 for Excel and PowerPoint.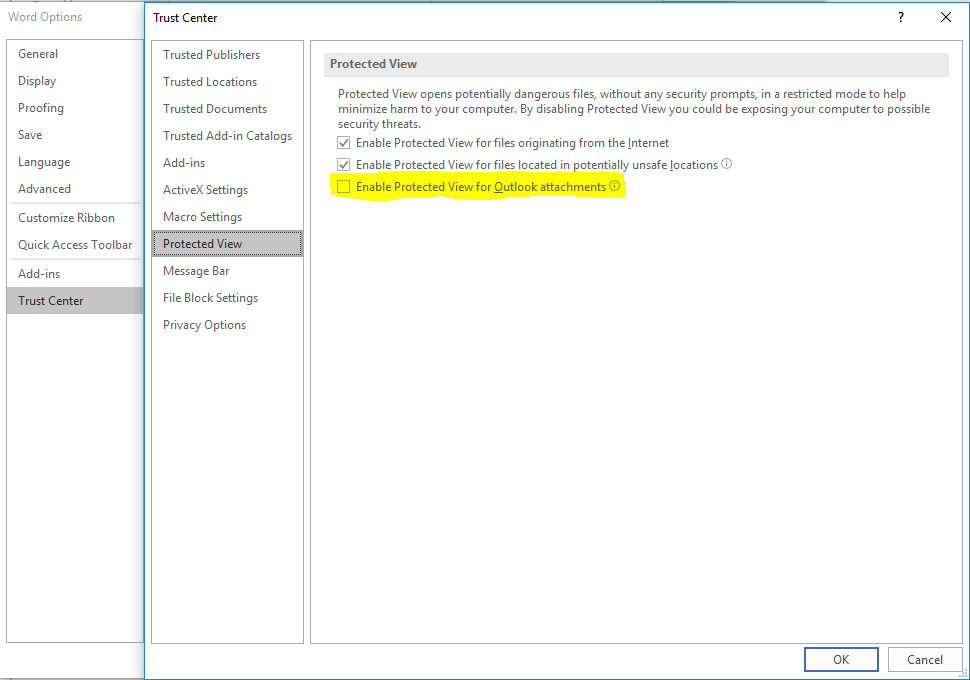 Upon the completion of these steps close and reopen Outlook and you should be able to open all Word, Excel, and PowerPoint attachments with no issues.