Is your hard drive about to die? Are you planning on upgrading your hard drive and still want all your data transfered over with the exact same feel as it was before without having to reinstall all your software? Well with BootIt NG you have the ability to clone your old hard drive to a new hard drive. Running out of space on your existing drive?  You can clone your current drive to a larger disk and expand the partition to use the additional space. Now you are probably asking your self what is BootIt NG? Well BootIt NG is a complete package for creating partitions, imaging drives, and managing multi-boot setups.

Warning signs of hard drive failure
1.) Computer slow and/or freezes often.
2.) Boot warnings or lock-ups during booting.
3.) Computer wants to run check disk at start-up on most every boot.
Now if your are experiencing any of these signs you should  make a copy of your hard drive as soon as possible, because there is no time frame when your hard drive is going to fail.
To clone your hard drive with BootIt NG you are going to need 3 items to complete this process. A new hard drive, a USB 2.0 to SATA/IDE Cable Adapter, and a copy of BootIt NG.  If you don't have a USB to drive adapter and you have a desktop, you can use an alternate SATA port or IDE channel if available.
The creators of BootIt NG made it simple to use, all you have to do is click on Partition Work and from there you can Copy and Paste your original hard drive partition(s) to your new one.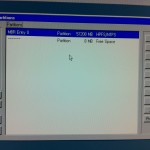 After you copy and paste your original partition(s) to the drive. You also want to make sure your new primary partition is set as active. If the wrong partition is set to active, your computer will not boot. There is a button on the left hand side called View MBR click on that and make sure the correct partition is set as Active.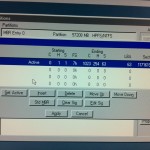 Once your finished setting your primary partition as active your may want to resize a partition to use the extra space depending on the size of your new hard drive.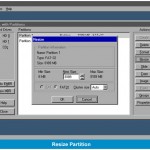 Now you can install your new hard dive to your computer or laptop.  Note: Depending on the order of your partitions, you may need to change your boot.ini to boot to the proper partition.