Growing up as a kid, we left the outer garage door closed and the inner door open. Never had any problems. Those days are over.
Until recently, leaving the main entrance door to an office open for visitors was the norm. Those days are also over.
For the inner garage door application, there are some really good options for increasing security while still providing easy access. I recommend the Schlage Keypad Entry with Auto-Lock. Click the image below for more info at Amazon. This lock provides good, light security for any door and is easy to install.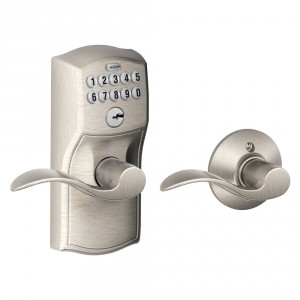 For commercial applications, you might want something more heavy duty. We installed the magnetic door lock pictured below at our office. Click the link for more information from the eBay seller.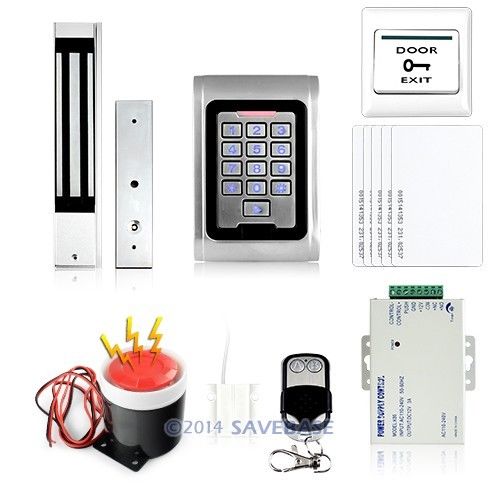 Features include wireless remotes to open doors for visitors. The external keypad can be used with PIN only, RFID Card only, or both. Also included is an interior switch to be place near the door.
With a little bit of effort, you can inexpensively secure your Office or Home while still providing convenient access.