Seems like a definition update for Microsoft Security Essentials has broken it on Windows XP. Found this error on our XP test machine this morning. Microsoft has announced that they will provide definition updates for MSE on Windows XP until July of 2015, so what is going on here?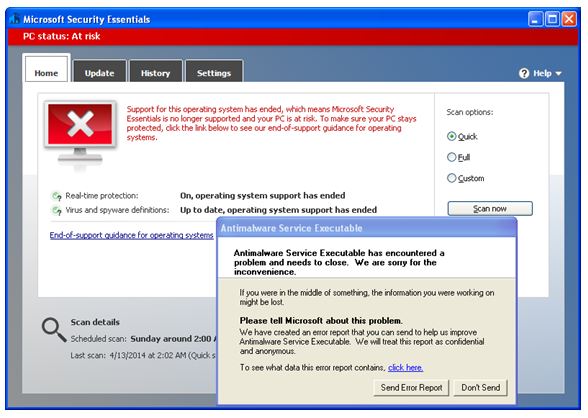 Tried to update definitions, and the machine became unresponsive.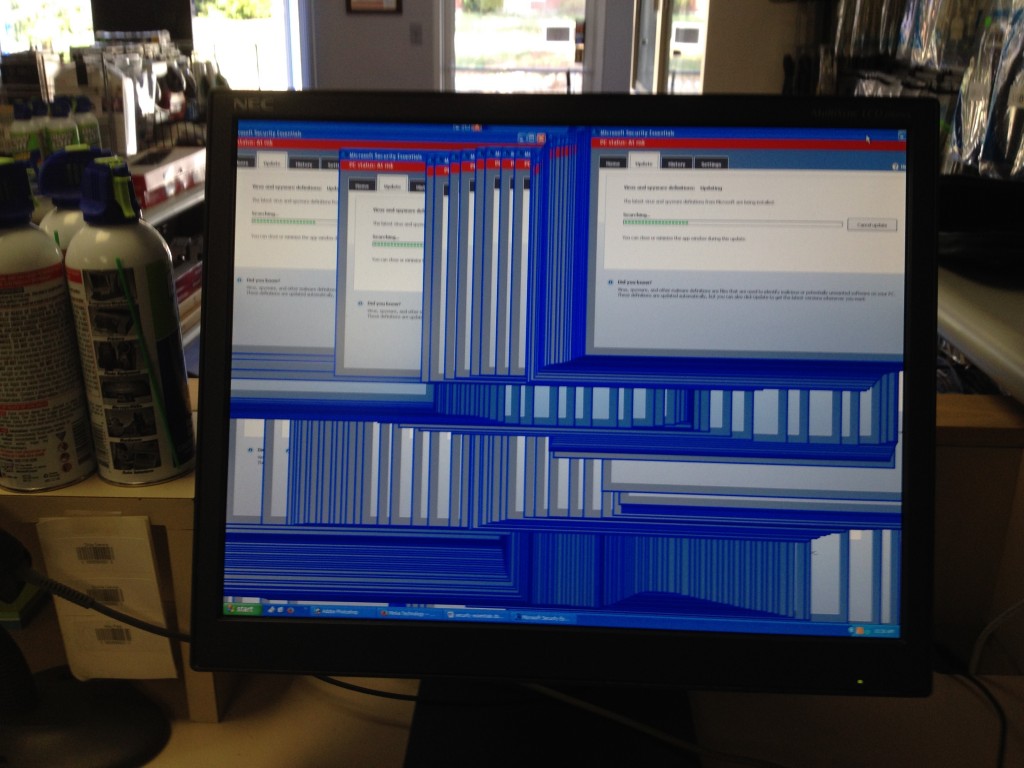 The work around is to add a new registry DWORD.

HKLM\Software\Microsoft\Microsoft Antimalware\Real-Time Protection\

Add DWORD DisableBehaviorMonitoring
with value of 1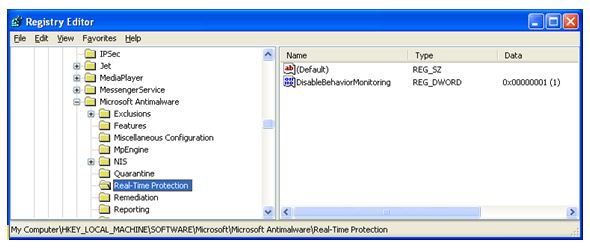 Note: Although I was logged in as an Administrator, I had to alter permissions on the Real-Time-Protection key to allow Administrator full control before I could add the new DWORD.
Reboot the machine, and it was now able to get definition updates. All appears to be well.
As a test, I removed this newly added key, rebooted, and the machine appears to be OK although more testing is required to be sure.
No word from Microsoft yet on this.