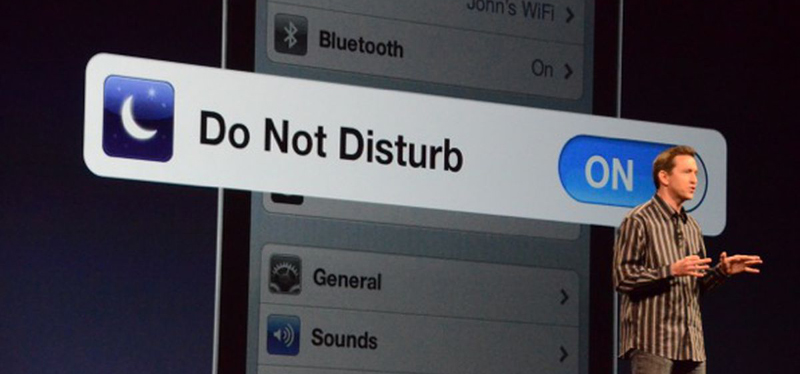 My dog ate it.  Of all the excuses one could make for not responding to a message, we now have a new one: My "Do Not Disturb" was stuck on!
In my analog past, the worst that could happen in a "Do Not Disturb" situation would be Hotel Housekeeping not cleaning my room… maybe no chocolate mint on my pillow.  For iOS 6 users this week, it means not receiving phone calls or messages until the feature is manually turned off.
Fortunately, this bug will fix itself on January 7, 2013. See this Apple Support Document which provides absolutely no explanation for the curious. After reading it, you might think everything is OK and this time warp was intended.
Calendars, dates and times have always been difficult to express in software. Remember Y2K?
Do Not Disturb bug will fix itself, says Apple, as developers figure its cause
Check out Apple's most recent TV ad below. With perfect timing, it was published the same day the bug was discovered. Ooops!